I've got the power
Sunday 18 October, 6.30pm
Eco-church: some exciting news!
Let's start with some exciting news! Daleen, who led our service on eco-church issues, reports that A Rocha are keen to work with us to explore how an online church can become an ec-congregation.  It means that we might be the very first online church to have eco-church status.  That's not about chasing badges and accolades; it's exciting because it's a key area of faithful discipleship.  Wach this space!
I've got the power – Sunday's service
Dan Morrell is leading this week's service on the thorny subject of power. What is power? Who has it? How does Jesus call us to exercise it? For whose benefit? Join us using the link below – you'll find a warm welcome!
https://zoom.us/j/96514575443…
PW: YourChurch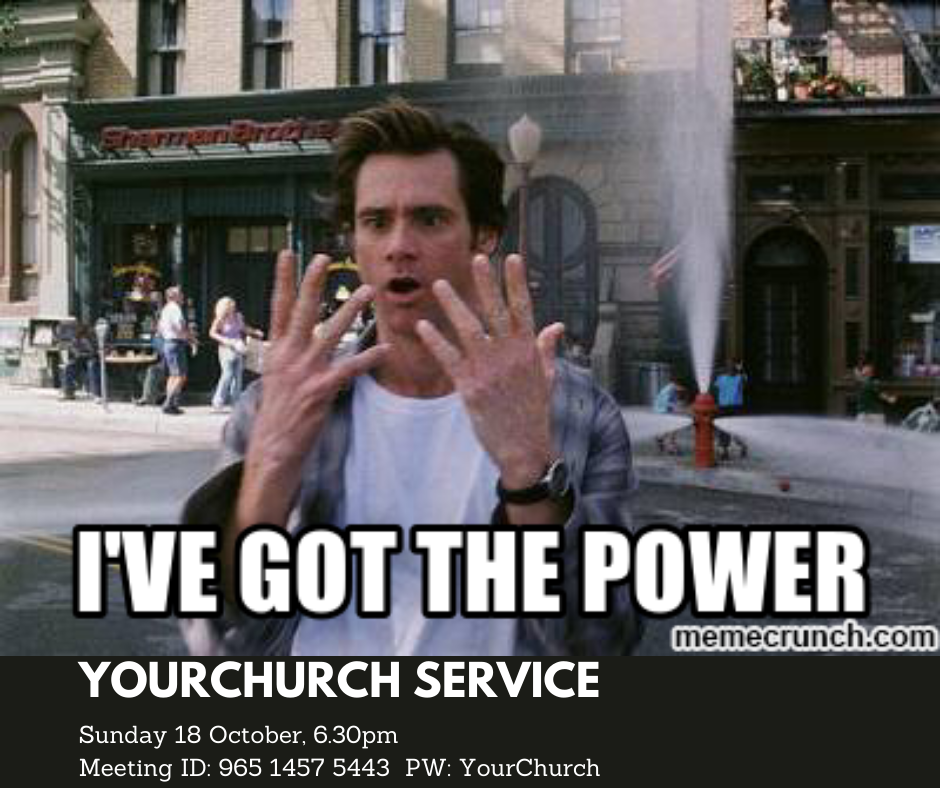 Look forward to seeing you Sunday.
Lawrence