Hello everyone,
I was walking the other day when I saw a path covered in snow. (Picture attached).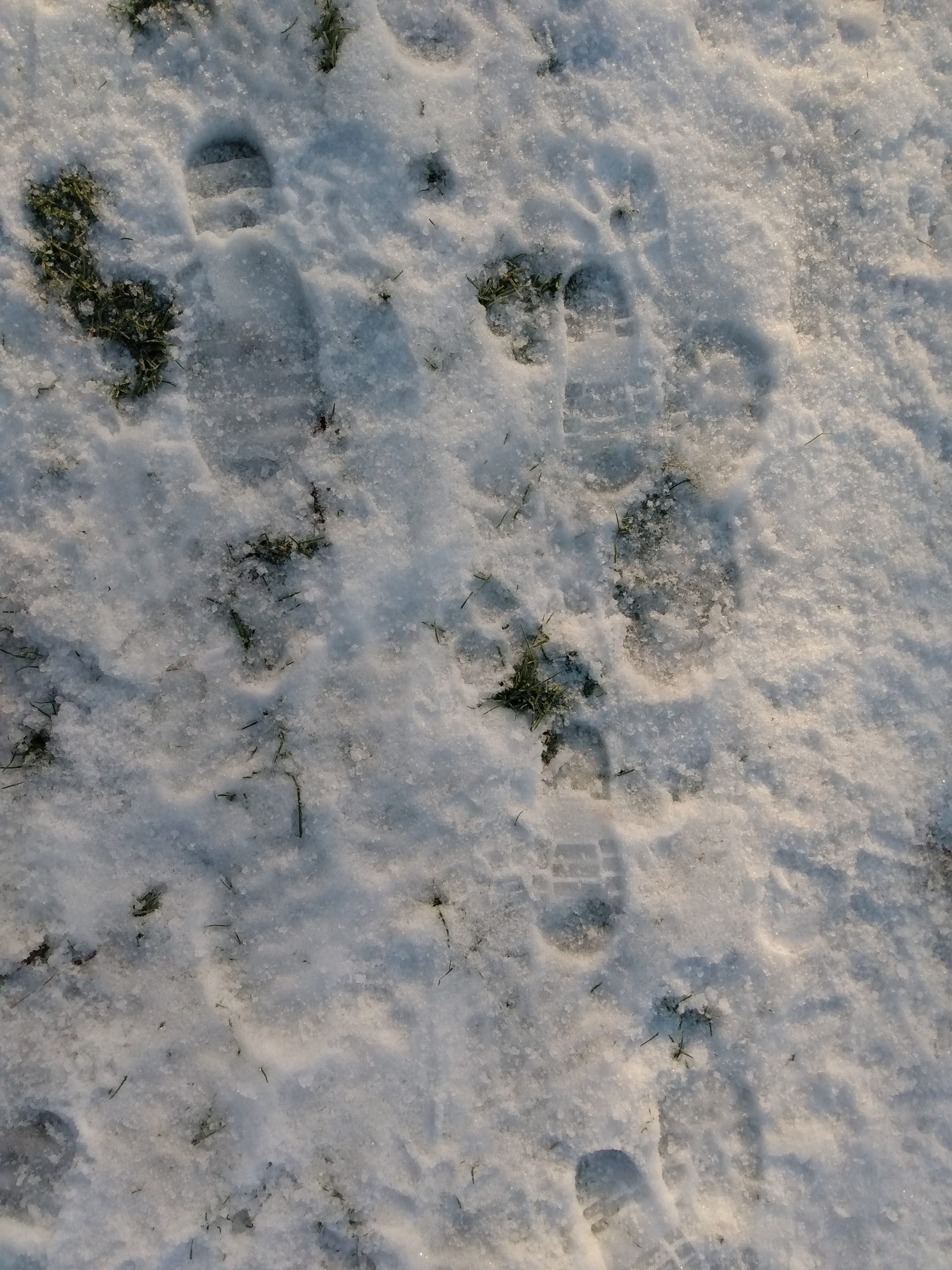 I loved the way the child's and adult's footprints overlapped (spot the dog's!), and it reminded me of a very famous poem about how Jesus if always with us – you know the one!
https://www.onlythebible.com/Poems/Footprints-in-the-Sand-Poem.html
I couldn't see where the path went, or what was around the bend.  Life at the moment feels a bit like this.  We don't quite know what we will need to do in the next few months, but we know that, eventually the snow will go and eventually, life will get back to normal.  
Feet feature quite a lot in the bible, one way and another. Think of Thomas looking for the wounds in Jesus hands and feet when he didn't believe he had come back to life  or Mary washing Jesus' feet with perfume. Mary washes Jesus' feet
I suppose, for people in Jesus' time, that your feet were pretty important. They had to walk long distances to other towns – no car to jump into, only a donkey if you were lucky! 
We use our feet not only to walk, but to make choices too.  In the bible, we are told to
"Give careful thought to the paths for your feet and be steadfast in all your ways. Do not turn to the right or the left; keep your foot from evil." (Proverbs 4:26-27).  It is up to us to make good choices and follow the 'right' path.
In that vein, here are a couple of mazes for you to print out.  See if you can find the way through!  (Parents – the solutions are listed on the same page….)
Hard Maze – BusyBeesPrintables
Super Hard Maze – BusyBeeKidsPrintables
I thought we hadn't had any upbeat music for awhile, so here's a fun song about feet to make you feel good! 
https://m.youtube.com/watch?v=_V0lFhcD0Z8
Last, but not least, here are some very silly games to play with your feet!
http://www.games4youthgroups.com/games-with-less-material-4.html#Feet-Games
Hope you are all well, and have managed to have some fun in the snow!
Helen