Hi all,
Happy 9th Birthday Rowan!
This week we are looking at Welcoming people to church & being welcomed as God's representatives.
I thought this was very relevant as we will soon be warmly welcoming our new minister Jacky.  With some of the latest changes surrounding Covid, we will also be able to welcome our families & friends back into our lives & again (at a safe distance).
I have attached an activity sheet from Roots which shows a few examples of how we can welcome people. It's great to think that we might be soon able to welcome people in our own homes again.
The short bible reading is Matthew 10.40-42.
There are many more verses about welcoming other people – after all, the entire Bible is the story of how God has welcomed all of humanity. Jesus encourages us to love one another in his name & extend open arms to all ages, colours & faiths. So the next time you find yourself wanting to reach out & make new friends but are not sure how to do it, think of Jesus.
Now let's make someone feel welcome today!.  I thought it would be lovely if you could make a welcome card for Jacky or new visitors to the church.  We can keep them in the church ( when we can safely restart services) and give them out to welcome new visitor's to our church.
Get a piece of card & fold it in half & decorate the front of the card.
Write a message inside the card. Keep them safe  please till we re-start church.
Here are some we have made.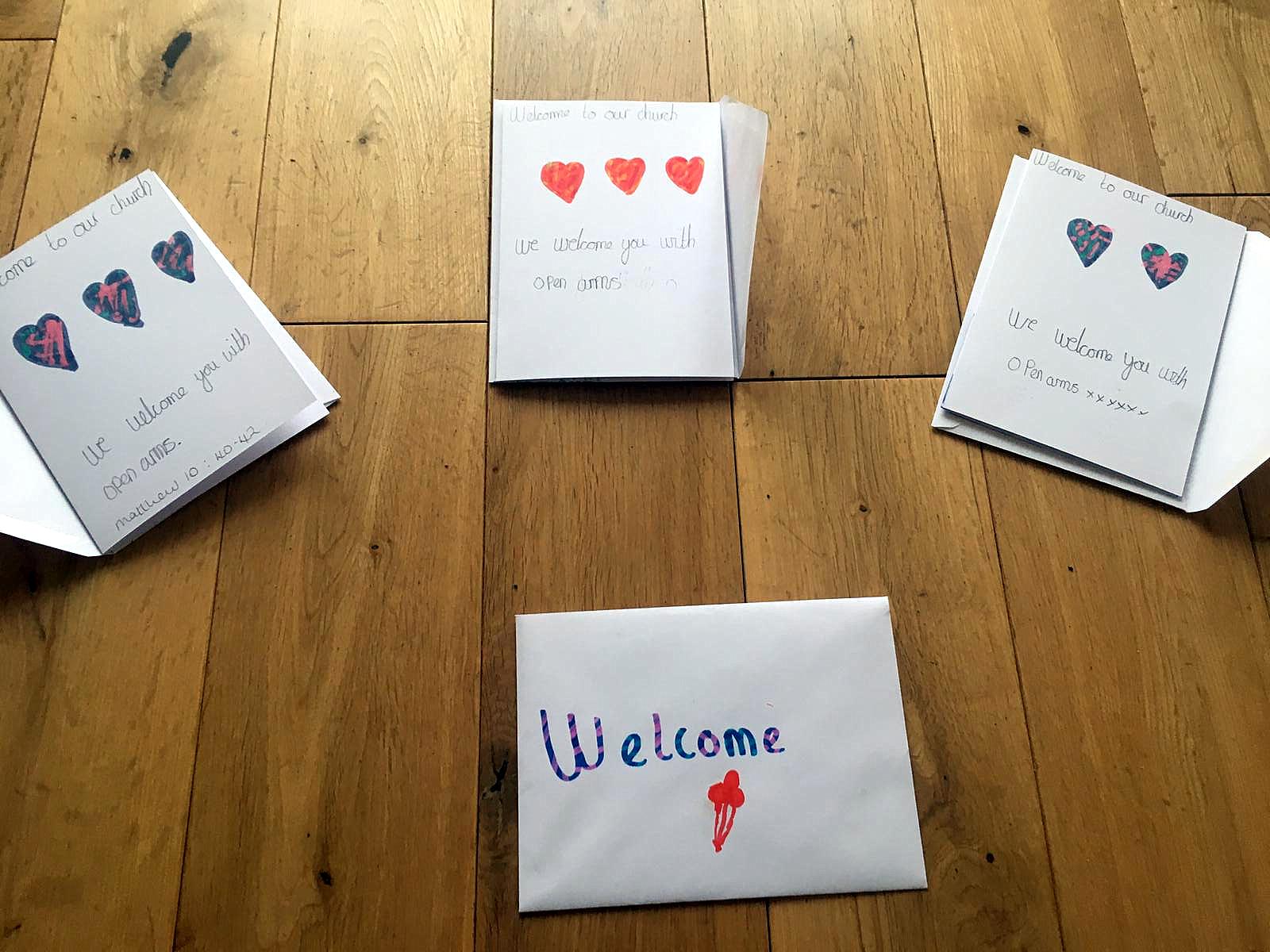 Have  good week everyone..
Jane, Grace & Danie. xx